Our Tenets
For a Healthy Body, Mind, & Spirit
Gratitude Generates Positiveness
By living in a state of gratitude, you cultivate a habitat for other positive emotions to enter and enrich your life. With the daily habit of feeling gratitude for everyday circumstances intact, you are able to maintain a positive mindset even in challenging times. Thrive by living in gratitude and watching your positiveness grow!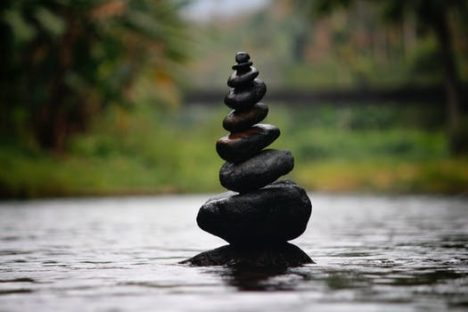 Address Foundations and Alignment First
When you give your body proper foundational nutrients and proper structural alignment, it miraculously regains optimum balance and heals itself. This physical alignment allows your inner self to be more aligned, which promotes awareness and the ability to be in the present moment. This is where you need to be to make positive life choices.
Take Care of Yourself
Through nourishing whole foods, rejuvenating rest, daily movement, being in nature, and stress management, you will create healthy vitality within your body, mind, and spirit. This vital energy will allow you to be more resistant to premature aging, illness, and invasion of viral and bacterial disease processes. Enjoy this energy boost when you love yourself first and foremost!
Strength from Simplifying
Purge your unhealthy and complicated ways of thinking, eating, communicating, working, and relating with others. When you simplify everything in your life, you are creating a harmonious internal and external home environment. This allows you to have a clear focus and vision of what you want so that you can manifest a powerful strength of purpose in your life. Live simply and be happier!
"Dr. Dawn is fantastic! She is very in-tuned to what is necessary for your body and really cares about your well-being overall. She is a great practitioner, and I would highly recommend her to anyone that is interested in maintaining good health and well-being."
"Dr. Dawn thoroughly explained everything during my appointment and calmed my nerves (no pun intended, first time to a chiropractor ever)! I love that she sees the connection of mind, body & spirit (plus she is a nutritionist) - this is so important on my healing journey. The adjustment was not painful in any way, and I can't wait for my next one. I feel so lucky to have been recommended to see Dr. Dawn! Thank you!"
"Ever since I began my chiro treatments, I have avoided significant injuries, sicknesses, and had a greater sense of overall well-being. As a biological scientist by career, I am always cynical of any treatment, but this is the real deal. Dr. Dawn knows her stuff really well, cares loads about her clients, and is constantly keeping up-to-date on the state-of-the-art of the field."
"Dr. Dawn is very skilled at using just the right amount of force needed to relieve the the structural problem without causing any additional pulls or pain. She is very caring and gentle."
"Absolutely the only Chiropractor that I truly trust to do the job! I've tried others (more convenient in location) and just keep coming back to Dr. Dawn. She has a gift for reading bodies and quick successful adjustments!"
"Dr. Dawn is great! I started seeing her after a car accident and was pretty apprehensive about chiropractic work and unsure if it would work for me. It wasn't an overnight fix, but I did start to see results and feel better. I kept going to Dr. Dawn after I was all healed up but found it helped me with my back pain from sitting all day for work. I've seen her throughout my pregnancies, and I noticed that it really helped me feel better (especially at the end when I was carrying so much weight). I'd highly recommend Dr. Dawn!"
"Excellent experience. The appointment was very comprehensive and didn't just focus on the adjustment but stretching and nutrition. Dr. Dawn is extremely knowledgeable and knows her profession. I came away with a very positive experience and will certainly be returning on a weekly basis."
"I've been seeing Dr. Dawn for a few months now and FEEL GREAT. The chiropractic and energy work is amazing, and I am almost pain-free. Much healthier as well with the nutrition treatments. Thank you!"
"Wonderful adjustment. I had more energy afterwards. I fell asleep, slept much better, and did not wake up groggy. Walking, sitting, and standing are all smoother and comfortable. Everyone should come here!"
"Dr. Dawn is great as usual. She seems to really understand my body and how to correct any issues. I always feel better after leaving."